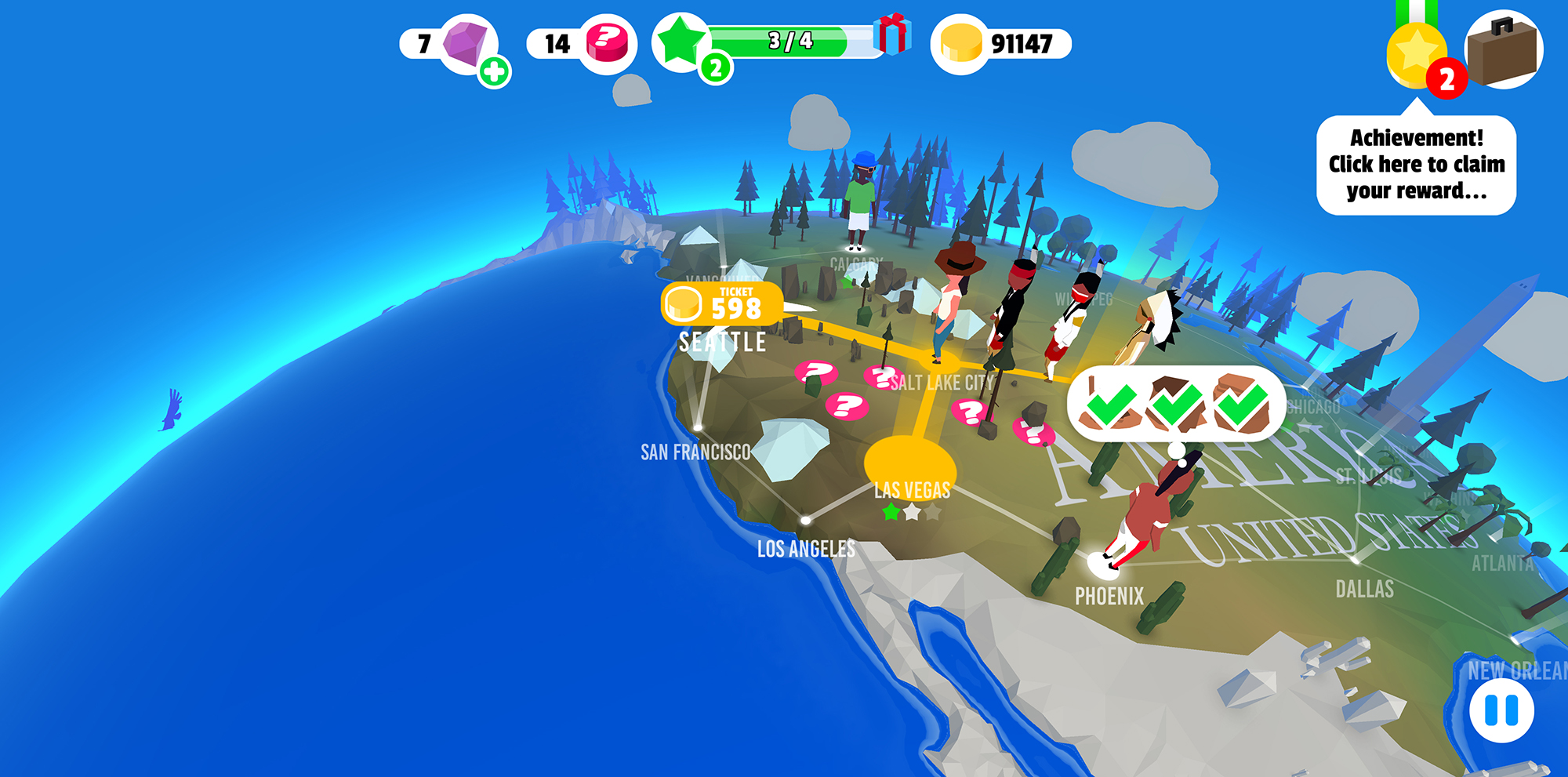 Build stylish, lean sites with Stack
Stack offers a clean and contemporary look to suit a range of purposes from corporate, tech startup, marketing site to digital storefront.
View The Demos
"Exactamundo: World Trivia Tour" is a new game about the World - available now on App Store and Google Play
Travel around the world while testing your knowledge about the places you visit. 120 exotic destinations to discover and 2000 questions with pictures and elaborate answers to learn from.
"Exactamundo: World Trivia Tour" is a fun way for all ages to rediscover the world and its fantastic wonders. Welcome to Earth!
"Exactamundo: World Trivia Tour" is currently available in 6 languages: English, German, Spanish, Italian, Portuguese (Brazilian) and French.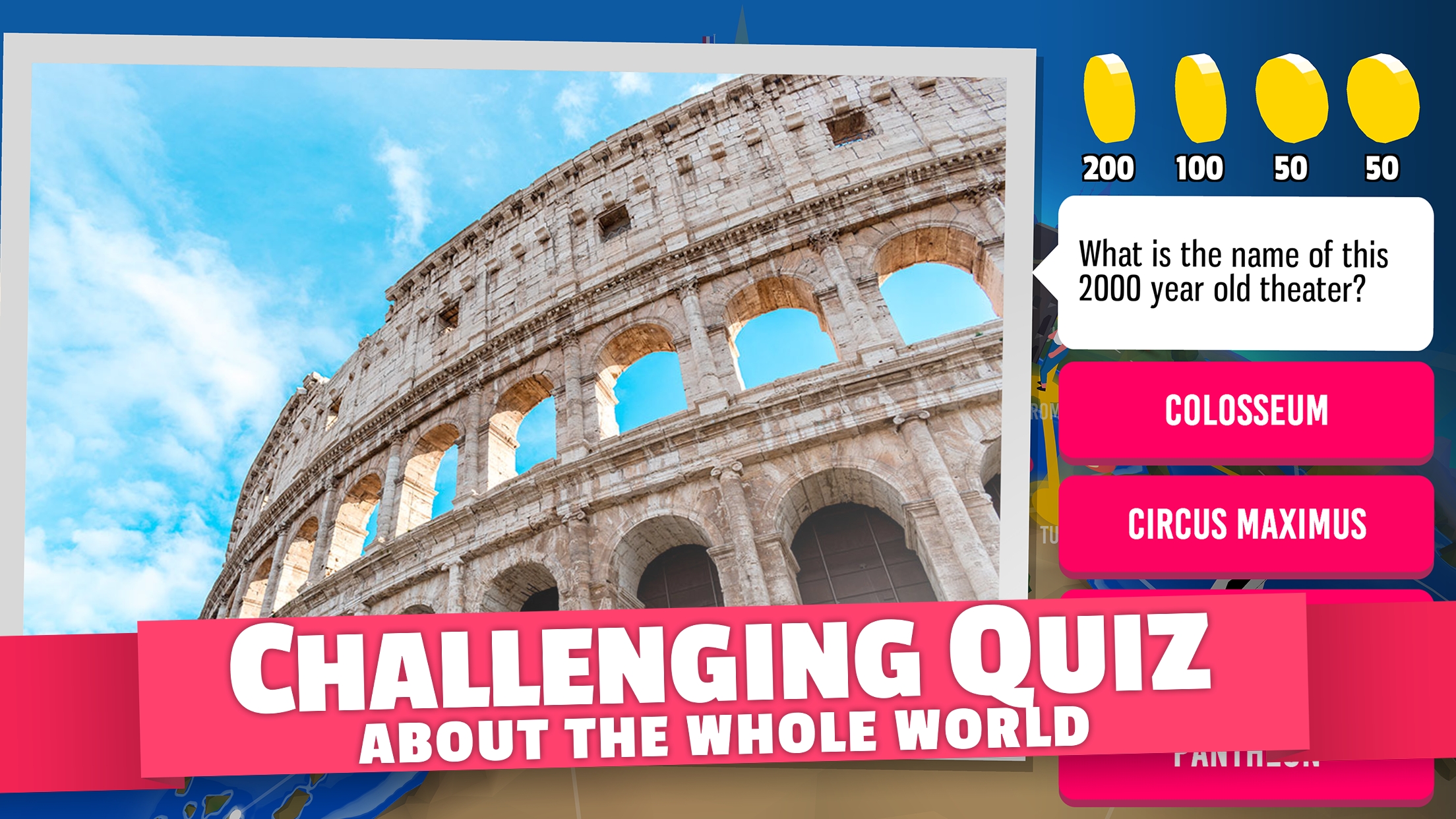 Discover a beautiful fully interactive world full of interesting knowledge and surprising facts!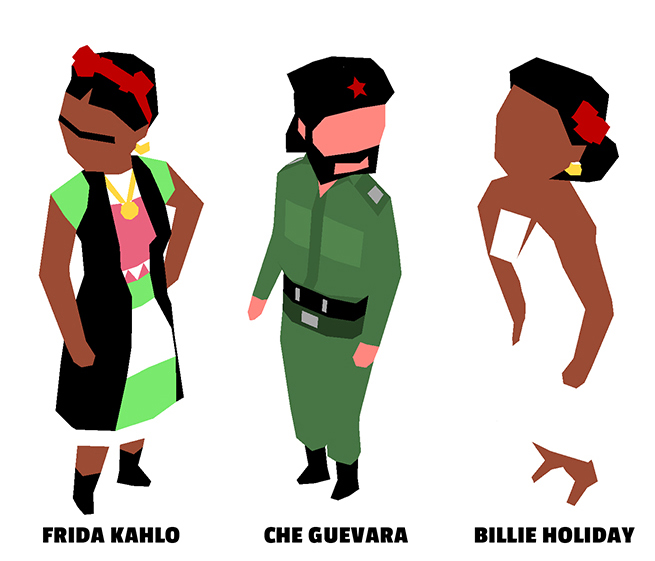 Visit famous places, unlock the Wonders, and Meet the Locals!
Over 200 collectible characters with unique missions, questions and tasks. Meet Einstein, Marilyn Monroe, Lawrence of Arabia, Frida Kahlo, Elvis, Sitting Bull, Frank Sinatra, Cleopatra and many, many more... Let's go!
Test your Knowledge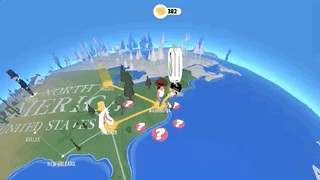 How old is Notre Dame? What is Uluru? Who build the Pyramids? Exactamundo has over 120 cities and destinations to explore and more than 2000 unique questions about local culture and history of the World.
Play the Missions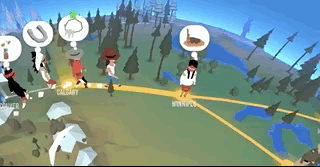 Meet the Heroes of History. Learn about Ancient Rome, how the mystery of the Hieroglyphs where discovered, Darwinism or the Theory of Relativity. Play in a laid back atmosphere and get wiser while you enjoy yourself. Exactamundo has over 200 unique missions with famous people from the world history.
Discover the Wonders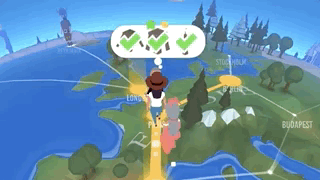 Collect the Wonders of the World. Find Machu Picchu, the Eiffel Tower and the Ancient Pyramids while solving the Missions on your Journey. Exactamundo has over 150 unique Wonders to find, unlock and collect.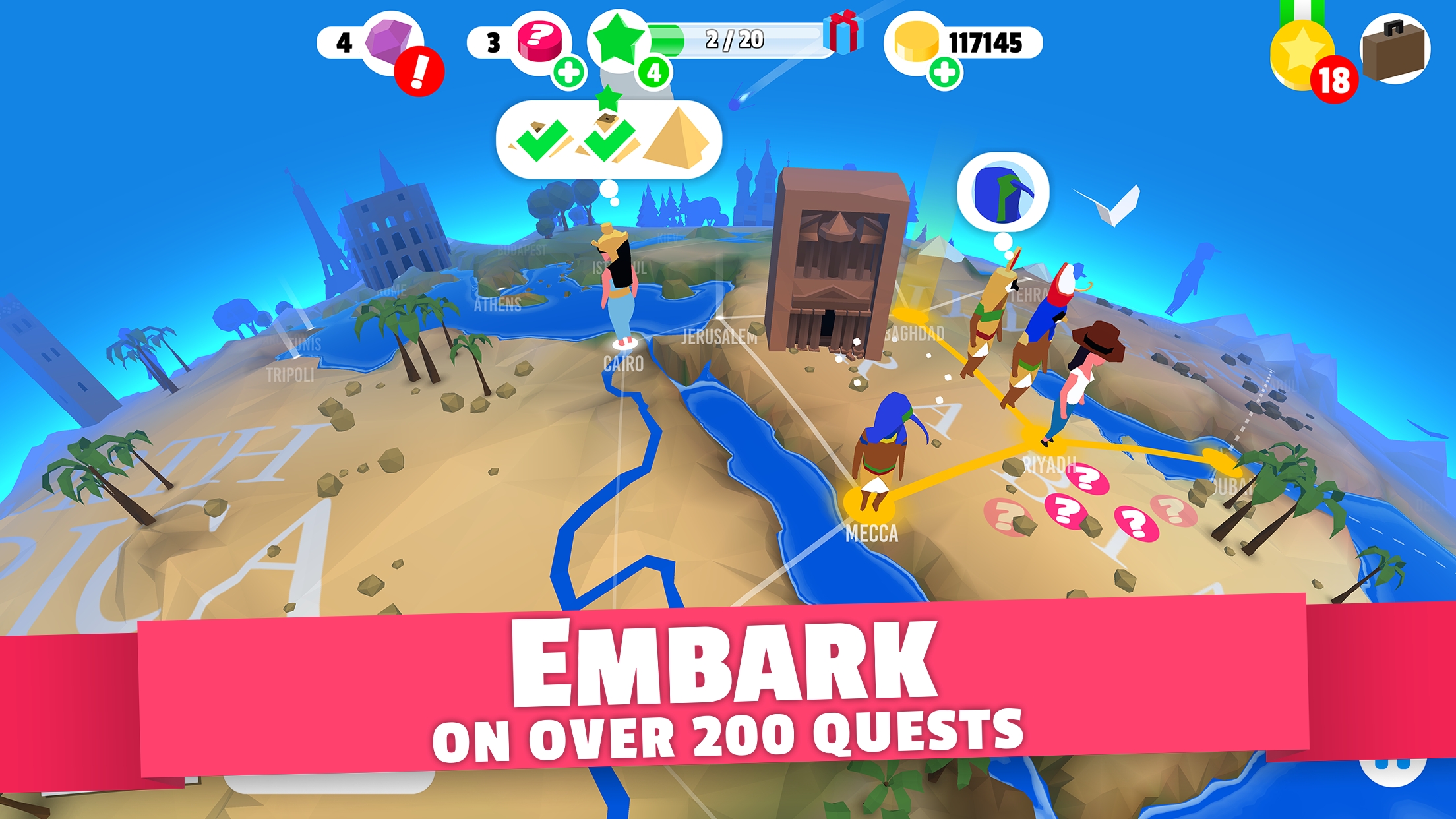 Meet the Locals and engage in fun missions all around the World!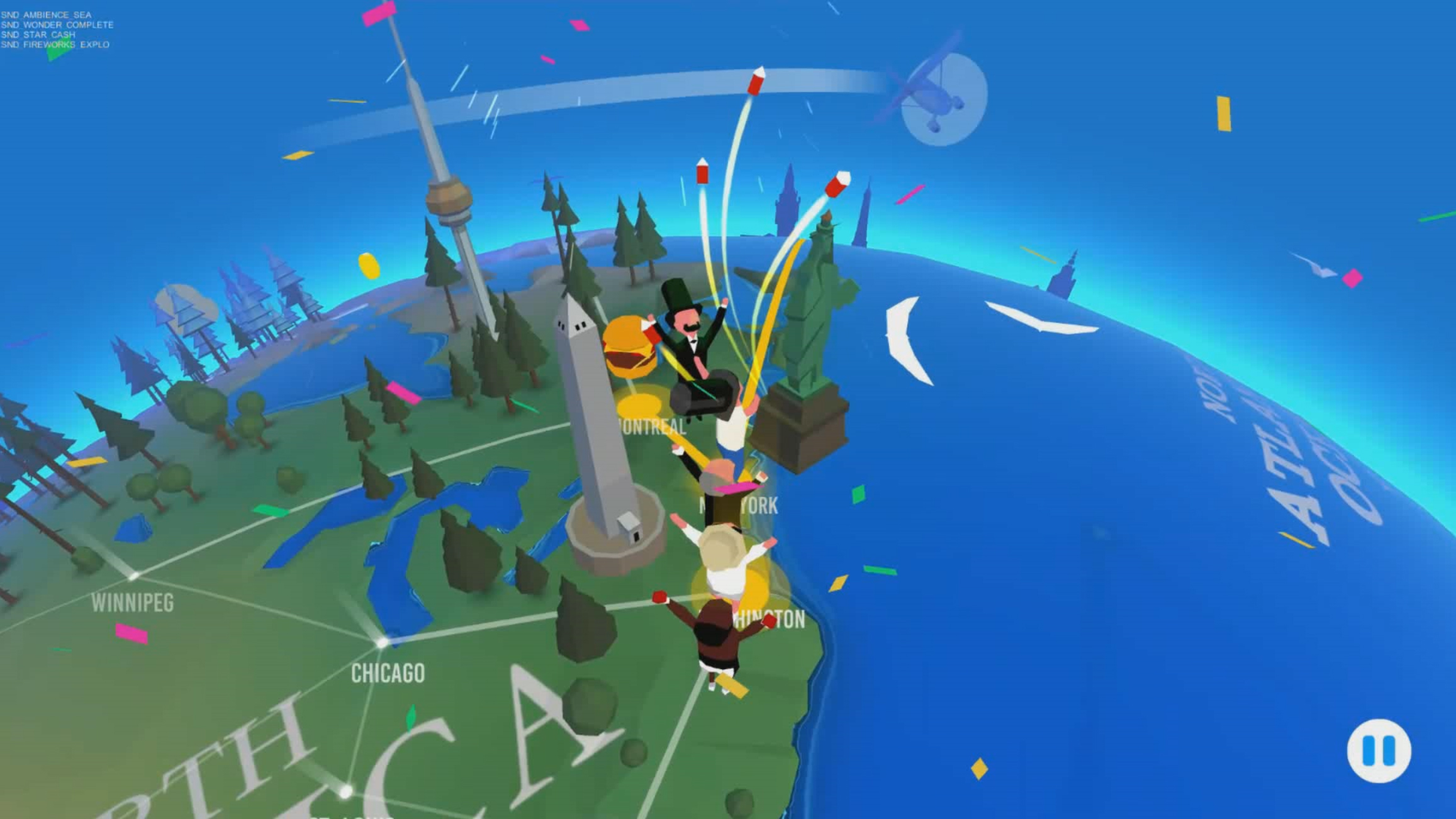 Exactamundo preview
Check out the preview video on Youtube...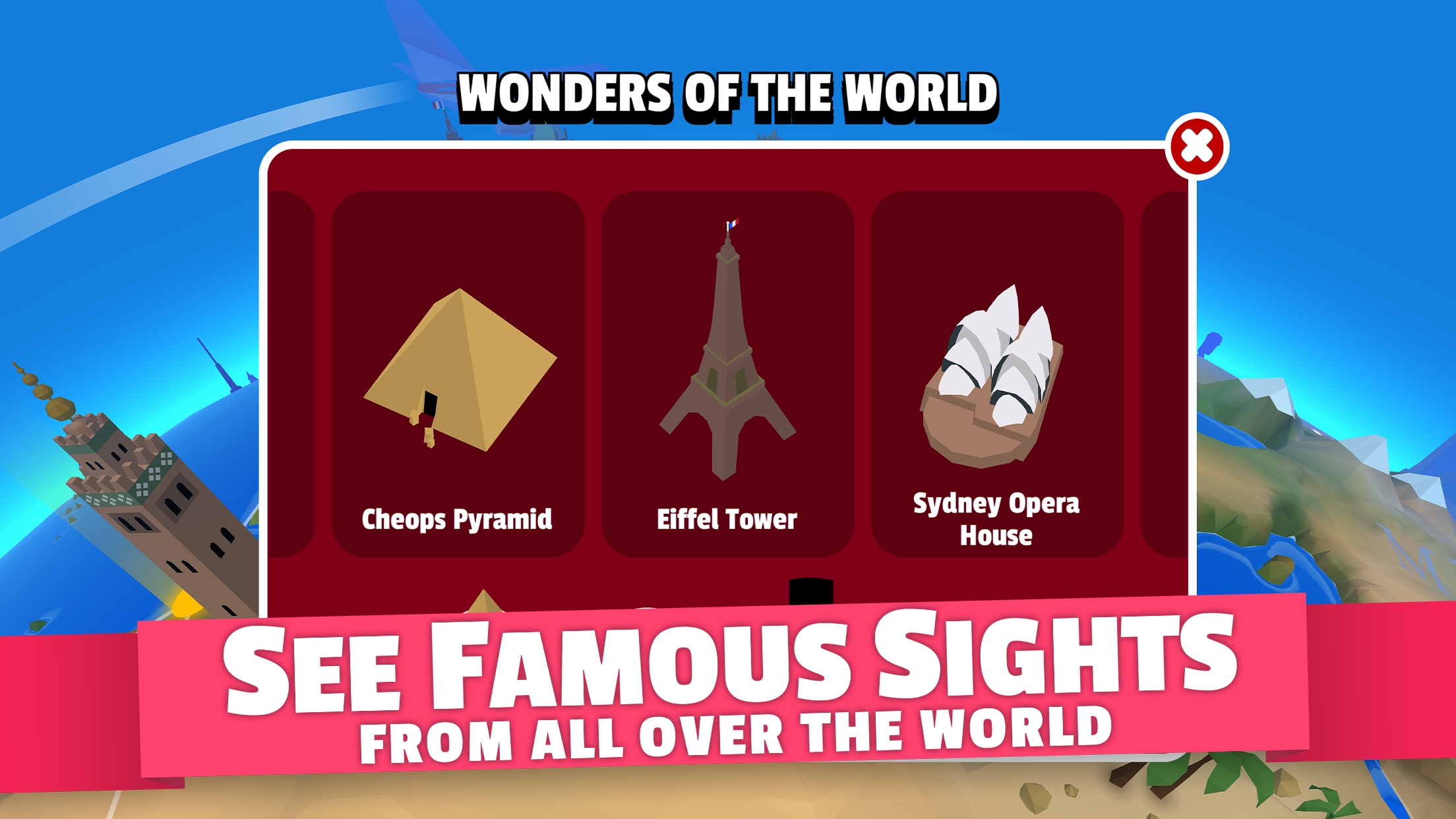 Collect hundreds of interesting artefacts and solve the missions! Have Fun!
"

I really like the art style. Trivia questions are great. Not too hard or not too easy.

5.0

"

Cute and Fun

"

I can't stop playing this. Funny, educational, and makes me want to travel to a lot of places I never considered before. Great graphics!

5.0

"

Great game

"

Big fan of the concept, graphics and gameplay. Well done team!Would be a FIVE star however I am currently approx 50% through the game but it won't let me get past the title screen. Help! I really want to finish this awesome game!!

4.0

"

Fun and soooooo informative!

"

Very good game for those who thirst for knowledge about the world in general. The game consists of questions about all the cities of the world and quests to complete. Small downside, the French translations are still not very accurate and a little too much advertising to watch to progress quickly.

5.0

"

Very good game

"

Very good for improving general knowledge. Lots of 'quests' for you to slowly learn and conquer. Graphics and gameplay are so cute. Highly recommended.

5.0

"

So very fun and educational!

"

I am completely addicted to this game. It makes learning geography fun. In the beginning the challenge to acquire all the wonders of the world drives you. I bounced all over the world achieving and learning at the same time. The more advanced achievements definitely test your brain and memory. What I learn about the different cities I travel to in here make me want to go and experience them in real life. The developers are very in touch with their game and are open to adding more exciting things so as we travel the world virtually we learn and enjoy! Highly recommend this game. Great way for kids to learn where cities and countries are as well.

5.0

"

Awesome